Bring Your Most Difficult Power Challenges and We Will Provide a Solution
To Engineer and Manufacture Highly Reliable Military Power Solutions to a Wide Range of Different Customers.
PowergridM a Product Line of AJ's Power Source Inc. located in Land O Lakes, FL. PowergridM competitive advantage is due to its long history of supplying highly reliable products and designs that are unique to our customer's requirements. PowergridM Product Line is staffed by experienced power supply designers, with over 100 years of combined power supply experience.
PowergridM has the complete capability to design metal components and printed circuit boards to accommodate all elements of the system.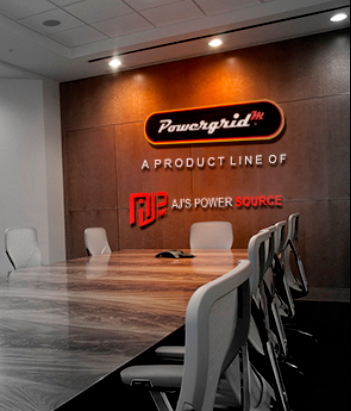 AJ's Power Source Inc. Designs and Manufactures the PowergridM Product Line.
AJ's Power Source Inc. Is a leading edge supplier of ground, airborne, and Naval power systems to prime contractors of the Department of Defense, US Government Agencies and its allies.
As a long time supplier to government contractors, AJ's has supplied uninterruptible power systems (UPS) for many different military programs over last 25 years. AJ's has also supplied high end power solutions to the Navy, Air Force, Army, Marines, and Coast Guard.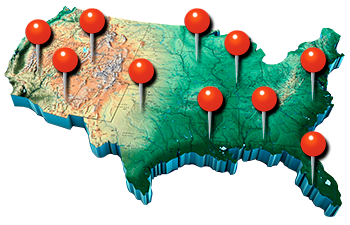 Staffed By Experienced Power Supply Designers, We Have Over 100 Years of Combined Power Supply Experience.
The PowergridM Team who makes everything we do possible is based on 3 categories: Management, Engineers & Designers. We are all passionate about what we do, from customer services, engineers to board directors, and every one of us is responsible for the continued success of AJ's Power Source Inc. and our PowergridM Product Line.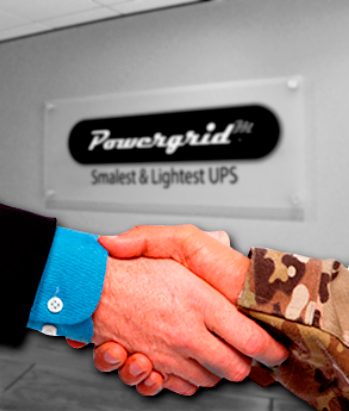 Call us today! And bring your most difficult power challenges and we will provide a solution.
To learn how you can benefit from our focused and disciplined approach to challenges involving custom designs which satisfy your needs, please visit our System Optimization Tool page for custom requirements. Contact us today or call us at (813) 996-2583 to speak with one of our experienced Representatives.